Grow Dirt
At Xanthe White Design not only do we design beautiful, functional spaces - our role is also to share knowledge of plants & gardening, so our gardens continue to grow with you.
Dirt is more than the sacred soil, it is the labour and sweat that goes into our gardens, and the knowledge that we share passed down from generation to generation. Design starts with the passing of this knowledge.
The Art of Gardening
You can't separate the aesthetic of a garden from the labour. The knowledge of gardening is central to our practise. Part of the process of creating new gardens is also about passing the knowledge of the plants and the skills needed to see the garden prosper. Advice and ideas start from learning how to plant, how and when to prune and feed our gardens and expands into experimenting with new plants and ways of growing.
Contact us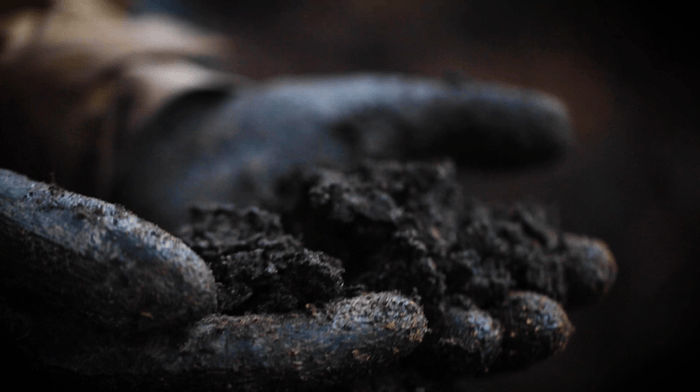 Dirt grows gardens
Dirt grows gardens, so understanding the soil that is on your site and how to work with it is the key to success in the garden. Everything begins here. Within soil we need to understand both the particles that we are working with and the biosphere of a healthy and productive earth. From this knowledge everything will grow. In a sandy soil we need to work to retain and store moisture while clay soils need aeration. We can both work to develop a soil over time or learn the plants that are particular to that environment. Both result in successful gardens.
Learn more: Prepare an area for planting
The journey
The joy of a garden does not just come from sitting back and enjoying it but also from the time spent with our nose in the dirt. Gardening is an escape and a place to make memories. There is as much pleasure in the subtleties of seeing the first shoot push up from a clove of garlic as there is in the harvest. Part of designing a garden is considering these moments and how each garden is tailored to the gardener. For some that's about food or ecology, for a place to entertain or a place to relax, but whatever your unique space means to you we encourage you to be active in your gardens and to make them more and more your own as time passes.
Learn more: How to plant a plant
Feed & fertilise
Being on a deadline to produce flowers and fruit or surviving in less-than-optimal soil can be exhausting for plants, so it's understandable that sometimes they need a restorative tonic to help them be their best selves.
Feed your plants
Master plantsman
My wonderful friend Terry Hatch is a nurseryman by trade, but an artist and teacher by purpose. The magic of Terry is not that he can spout off a list of botanical names - in fact Terry taught me that to know plants sometimes you might get the name a bit wrong, or backwards, or even have your own name for it - but more important is the plant's story.
Joy Plants by Xanthe White
"In a handful of rich earth is the recipe to sustain the full spectrum of life & colour that makes a garden. All it needs is our labour & time, nurturing cuttings & seeds, separating the colours from within the rich brown mix, like light shining through a crystal."
— Xanthe White
About us
Xanthe White Design is a landscape design studio working across a wide spectrum of projects. With a focus on growing spaces, we seek to match the garden to the gardener.
Learn More
Contact
GET IN TOUCH
If you are looking for help with your garden we would love to hear from you. We specialise in landscape projects big or small, including practical gardening help and advice. Please get in touch via the form below or visit the contact page.
Enquiry form
Glossary
Annual

Annual

An annual is a plant with a short but intense life span - annuals will die off after one season. Common garden annuals can provide florific colour for a single season, and often will naturalise in the garden via self seeding, popping up again the following year. In the edible garden most vegetables you are planting will be annuals, although there are exceptions. For plants that return year after year or live for multiple seasons see 'Perennial'.

Aspect

Aspect

Identifying, and working with the aspect of a site is a crucial part of the landscape design process. Aspect refers to the bearing of a location, and determines how the sun's path affects the light on the site. Light is one of the most important factors of a good landscape plan, where subtle interventions can determine which plants will thrive, and the enjoyment and functionality we can derive from outdoor living spaces.

Awa

Awa

Rivers and waterways.
Bare rooted

Bare rooted

When deciduous trees and shrubs are field grown and then lifted for sale during winter when they are dormant. Plants often are sold wrapped in hessian and will require winter planting or heeling in.

Beauty

Beauty

As designers and gardeners working with the earth, beauty is an essential element in our work. Understanding how to arrange the array of plants to create spaces to offer both form and composition is an art. A puzzle that is customised to each space, place and person.

Beneficial microbes

Beneficial microbes

Welcome in gardens everywhere and essential to life on earth, these microscopic soil superheroes are various bacteria, fungi, algae, actinomycetes (which function in a similar way to fungi) and protozoa (which through the process of eating bacteria release the nutrients bacteria eat!). They improve the health of their host in many ways. For example, mycorrhizal fungi develop symbiotic relationships with plant roots, help produce plant hormones and ward off pests and diseases. Beneficial microbes live on soil, soil organisms or organic matter and a single gram of soil can contain one million of them. Increase the population of microbes in your soil by adding organic matter to it such as compost, manure and mulch.

Biennual

Biennual

Flowering plants that have a two-year lifecycle are classified as biennials. In its first year a biennial plant will germinate, grow a root system and a rosette of leaves around the base of the plant. The following year it will send up stems, then flower, fruit and set seed. Job done, the plant dies, leaving the next generation of seeds in the soil to carry on the species. Plants that are classified as biennials include foxgloves, wallflowers, honesty, verbascum and parsley. In drought-prone areas some biennials may function as annuals, completing their lifecycle in one year.

Brief

Brief

A very important initial step in our design process beginning with discussions onsite together to capture your wish-list, intent and ideas.
Carbon capture

Carbon capture

A method of trapping waste carbon emissions produced from large-scale industrial activity - eg cement and steel production or electricity created from fossil fuels - and permanently storing it in the ground to remove it from the atmosphere. The carbon is transported through pipelines or in ships, then injected into the ground through wells. Plants have been capturing carbon and transferring it into to the soil for millennia. They absorb carbon dioxide from the atmosphere and store it in their leaves, stems and roots. The carbon in their roots is traded with microorganisms in exchange for beneficial nutrients. The microorganisms, mycorrhizal fungi in particular, use this carbon to create humus. Growing woody plants, such as trees, is a highly effective way of storing carbon but gardeners can also contribute to this process by building up organic matter so beneficial microorganisms have plenty of carbon-rich material to break down, avoiding the use of synthetic fertilisers which negatively impact the symbiotic relationship between plants and microorganisms, ultimately reducing the amount of carbon sequestered. Carbon dioxide is released back into the atmosphere when soil is disturbed and left exposed, so gardeners should mulch their soil, include a diverse range of plants in their gardens with different seasonal lifecycles and avoid heavy tilling or digging.

Chiaroscuro

Chiaroscuro

An Italian term encapsulating the idea of the contrast between light and shadow. Typically used in painting or photography to refer to the bold contrast of a lit subject against a very dark background. An understanding of how areas of light and dark can enhance the feeling of a space - in particular in the garden with plant choice and placement - is an elemental part of our practise.

Clay

Clay

One of the finest soil types, clay is made up of many fine-grained particles. It is formed over a long period of time when eroded rocks containing the mineral feldspar (known as the 'mother of clay') erode. Clay minerals are formed when the feldspar reacts with water. Different types of clay are formed from different types of rocks, the main types being kaolin, which is used for making fine china and porcelain, and bentonite which is made from weathered volcanic ash. Clay differs from other types of soils because of its plasticity, which allows it to be moulded into shapes when mixed with water.

Community

Community

Where does a landscape become a garden? Where the people reach into the soil and foster what grows. People are essential elements of a garden. The nurseries that take seeds and cuttings and test new plants, the plant societies that study speciality plants like ferns or dahlias and see the minute variations in one family. Those who have protected the plants of our whenua and the heritage of our food supplies, scientists, teachers, writers, people growing gardens to create community and bring people together.

Companion planting

Companion planting

Diversity is always better than a monoculture and this is the basic idea behind companion planting. Although a lot of contradictory information exists on the subject, we know that certain plants do better when planted together. For example, lettuces, which turn bitter in dry soil, will retain more water if planted in the shade of taller plants. Native Americans have a centuries-old tradition of planting the Three Sisters – beans, corn and squash – together. Beans grow up the corn stems and use them as support, while the squash scrambles along the base of both plants, its large leaves mulching the soil and trapping in moisture. All crops do better when planted alongside flowers because flowers attract pollinators, such as bees, and other beneficial bugs that predate on the insects that munch through veges. For example, ladybirds eat aphids. Flowering plants can also act as catch crops. The spider flower, cleome, attracts green vege bugs, luring them away from crops planted nearby.

Compost

Compost

Nature's built-in recycling system, compost is decomposed organic matter. It is rich in microorganisms and nutrients for your soil, builds up soil structure and provides food for worms. Although compost can be purchased, making your own compost at home is a simple way to transform your food and garden waste into a rich soil conditioner. When developing a home compost heap, aim for a good mix of greens (nitrogen) and browns (carbon). For greens, use weeds, fruit and vege scraps, hedge prunings, grass clippings, and aged chicken, horse, sheep or cow manure. Carbon is available in leaves, twigs, newspaper and shredded cardboard (avoid glossy paper with dyes). The smaller your materials, the quicker they will break down, so rip up plant materials or put them through a shredder. Alternate layers of carbon and nitrogen that are no more than 10cm thick. Turn your compost every few weeks to aerate it and help it break down further and add water to ensure the mixture is moist.

Concept plan

Concept plan

The Concept Plan is usually the first stage in the garden design process. This plan communicates both the design direction along with the underlying 'Garden Architecture', that is, the functional requirements of a garden such as views, circulation, sun and shade that makes a garden not only a pleasure to view but also to be in.

The concept plan is to drawn to-scale to ensure the design is ready to realised.

Consultation

Consultation

Consultations involve a designer meeting you on-site for quick fire design help. Perfect for those with established gardens who need just a bit of inspiration or when just a little gardening advice is needed.
Deciduous

Deciduous

Plants that seasonally shed their leaves are deciduous. This survival strategy helps them to survive harsh winters in cold climates and periods of dryness in tropical and subtropical places. Because Aotearoa has a relatively wet, mild climate, 95 per cent of New Zealand natives are evergreen. Many have small or needle-shaped leaves, which can survive cooler temperatures better than larger leaves.

Depth

Depth

Refers to both the size and width of a garden border, and to the effect of layers of planting on the visual character of an area of garden.

Desire line

Desire line

An evocative term referring to the path of least resistance through a space; an informal path created by people walking the simplest route from one point to another - a narrow snaking path through long grass, worn down by many feet over time. Commonly seen in publicly frequented landscapes such as parks, beaches, and walking tracks, desire lines can also be identified in the home garden to create comfortable and natural spaces.

Dirt

Dirt

Dirt is more than the sacred soil, where everything begins. It is also the labour and sweat that goes into our gardens, and the knowledge that we share with each other passed down from generation to generation. Working with the landscape is not just building over spaces, but it is learning how to work with them. Design starts with the passing of this knowledge.

Diversity

Diversity

Land plants evolved from green algae 500 million years ago, then gradually underwent several adaptations that led to the development of roots, stems, leaves, flowers and seeds. In order to cope with different climatic and soil conditions, plants have evolved to survive within their particular environment and plant species range from microscopic to gigantic trees. The more plants in an ecosystem, the more resilient it is. For example, if a particular plant species is predated on by one type of pest it has a higher chance of survival if it grows among a range of other species so it is harder for the pest species to seek it out. Soil ecosystems are also richer in nutrients if a variety of plants with different seasonal lifecycles grow within them. We should aim to grow a diverse range of plants in our own gardens as this is better for our backyard ecosystems, including birds and invertebrates as well as soil life.
Endemic

Endemic

When a species is unique to a specific geographical region, be it a country or habitat, it can be described as endemic. In Aotearoa, 82 per cent of native plants are endemic, including 40 per cent of our fern species. Plant and animal species can be classified as native to an area but not endemic if they are found elsewhere. For example, the monarch butterfly is found in many places around the world but is considered a New Zealand native because it made its way here from North America by itself rather than being introduced by humans.

Epiphyte

Epiphyte

Plants that live on other trees, plants or rocks are epiphytes. If you go for a walk in native bush you will see epiphytes growing up trees. Their roots are attached to the host plant or rock they live on but instead of receiving their nutrients through their roots from the soil like other plants do, they absorb moisture and nutrients from the air. Because they live close to the forest canopy they can are able to access more light. They also provide habitat for bats, birds, invertebrates and reptiles. Common epiphytes in New Zealand include orchids, astelias and the northern rata.

Espalier

Espalier

A system of training fruit trees or ornamental shrubs so that their branches grow flat along a wall, fence or as a free-standing screen. The technique was developed by the Ancient Romans and widely practiced in the Middle Ages. Different types of espalier include a Belgian fence, a cordon and a stepover. Apples and pears are easy to espalier as they have flexible branches. As well as being decorative, espaliering offers a way to grow more fruit in a small space.

Established

Established

A plant is described as being established after it has adapted to its environment, developed its root system and is growing healthily. Sometimes it can take a year or two for trees or shrubs to establish themselves if they suffer from transplant shock when they are removed from the sheltered environment of a nursery to more exposed situation. For this reason, it is usually better to plant trees in autumn or early winter when a plant is dormant so it can put its energy into developing its root system without the competing demand of producing new foliage.

Evergreen

Evergreen

Evergreen trees and plants are simply that, always green! Rather than seasonal change, they provide year round form and foliage making them perfect for screening. A consideration for planting an evergreen tree is during Winter months, when there is less hours in the day and the sun is at a lower angle, the shade and damp may not be as desirable as a deciduous tree, which looses its leaves, allowing for light and airflow.
Feed & Fertilise

Feed & Fertilise

Plants receive most of their nutrients from the sun's energy and the soil. However, when they are actively growing and producing fruit or flowers, we can promote growth and build up their resilience to pests and diseases by supplementing their diet with an additional supply of nutrients (think of it as vitamins for plants). Plant food or fertiliser can come in a solid form, eg sheep pellets, grass clippings or comfrey leaves, which can be dug into the soil and left to slowly break down, providing nutrients to plants over time. Alternatively, plants can be fed liquid fertilisers, which can be watered into the soil directly above the plant's rootzone or sprayed onto the plant's leaves as a foliar feed. Liquid fertilisers can be made by soaking weeds, seaweed, aged manure or compost in a bucket of water for several weeks. Cover with a lid and stir occasionally to oxygenate it, then dilute with water until the pungent mixture is the colour of weak tea before feeding it to plants.

Food forest

Food forest

Compared to the formality of straight lines of fruit trees in an orchard or crops in a vegetable garden, food forests aim to emulate the way that edible crops grow in the wild. Just like in a natural ecosystem, there are different layers of plants growing at different levels. In the top layer of a food forest are canopy trees, such as apples or chestnuts. Below this, in the second layer, are shrubs such as redcurrants and blueberries, followed by a third, lower layer of vegetables and herbs, such as potatoes and comfrey. Groundcovers, such as nasturtiums and strawberries, scramble across the forest floor, and vines, such as kiwifruit, are planted at the base of trees that will act as trellising. Although many of the plants are edible, others are grown to attract pollinators or to add certain nutrients to the soil. Careful consideration is given to the spacing of trees so that they have enough room to grow and so that enough light penetrates to the food forest understorey.

Free draining

Free draining

Words ubiquitous to nearly every plant label ever are "Plant in free-draining soil". Free-draining soil is soil that doesn't retain water, unlike clay soil, but that also holds some moisture, unlike a sandy soil, so the plant roots can absorb water. To test whether your soil is free draining, dig a hole 30cm deep and 30cm wide. Fill it with water, leave it to drain, then fill it again. If the water hasn't drained in 12 hours, your soil is not free draining. Amending soil with lots of organic matter such as sheep pellets, leaf litter and compost will improve the structure of clay and sandy soils and make them more free draining over time. You can also add gypsum to clay soils to help break them up.

Functional diagram

Functional diagram

A first step in the concept plan process, which takes into account all the site influences and design forces to formulate the basis for the spatial layout of the garden.
Garden mix

Garden mix

If you have an area of garden with depleted soil mass you may want to add in quantities of garden mix. Garden mix is a combination of topsoil and compost and it should always be your main planting medium rather than exclusively compost. Various types of garden mixes are available, ie some are made specifically for growing vegetables in, so do your research first as to which kind of mix will be best for your soil and the types of plants you want to grow.

Garden rooms

Garden rooms

Areas within the wider garden that are framed or enclosed with structures or planting to form spaces that have their own character or to form comfortable places to retreat to in the landscape.

Germination

Germination

A seed is a promise of a plant to be! Inside a seed are an epicotyl (the plant's first leaves), hypocotyl (the shoot), radicle (the embryonic root) and cotyledon (which is where the plant stores food it will need while it germinates and before it has leaves it can use for photosynthesis). Germination is the process where the outer coat of the seed opens and sprouts the radicle and the cotyledon followed by the hypocotyl and the epicotyl. Once the epicotyl or first leaves appear, the cotyledon, which are often called seed leaves, shrivel up and fall off. Seeds can lie dormant for different periods of time and various factors such as temperature, moisture, oxygen and length of time, can break them from their dormancy. Some seeds will not germinate unless their seed coat is ruptured, eg through the process of being eaten by animals. Ferns also germinate but reproduce from spores rather than seeds. A young plant is called a seedling whereas a young fern spore is called a sporeling.

Grafted rootstock

Grafted rootstock

One could liken grafting to creating a Frankenstein plant because it is a propagation technique that involves joining the tissues of the root section of one plant, with the tissues of a flowering and fruiting section of another plant, called a scion. Factors such as how tall the tree grows, when and how much fruit it yields, what types of soil it can tolerate, its resistance to pests and diseases and its shape are determined by the rootstock. The type of flowers and/or fruit the tree grows is determined by the scion. Trees that are grown from seed will not always be true to type whereas with a grafted fruit tree you can exactly replicate the fruit of the scion's parent plant. A wide range of fruit tree scions can be grafted onto dwarf rootstock, allowing gardeners to grow semi-dwarf or dwarf fruit trees in smaller spaces or in pots. Grafted fruit trees will also produce fruit earlier in their lives than seedling trees. Fruit trees such as plums require a pollinating fruit tree of a different species. Instead of growing two separate plum trees, you can grow dual- or triple-grafted cross-pollinating plum trees, where three scions have been grafted onto one rootstock. Grafting isn't just for fruit trees either; roses and maples are commonly grafted onto rootstocks too.

Greening & Screening

Greening & Screening

Using planting to make unsightly structures disappear and to provide privacy from the outside world.

Ground cover

Ground cover

Ground covers are generally lower growing plants with a spreading, hugging habit. They are an affordable way to cover large areas as they can be purchased as very small grade plants and will quickly spread to cover, suppressing weeds and improving the structure and health of the soil. As an alternative or accompaniment to mulching, groundcovers are a great living or 'green mulch', covering up exposed soil.

Gypsum

Gypsum

Gypsum (calcium sulphate) is the main component in plaster and blackboard chalk, and it also improves the structure of clay soils because it causes the tiny clay particles to clump together, creating more aeration. Add gypsum to holes when planting or dig it into soil at 0.5–1kg per square metre.
Phormium tenax

Harakeke

NZ flax. An important native plant for its use in weaving, restoration and for food and habitat for native fauna.

Hardening off

Hardening off

Seedlings that have been grown inside or under shelter require a phased introduction to the big outdoors before being transplanted outside. Hardening seedlings off is a gentle way to harden them up; if they aren't given time to adapt to their new conditions they may wilt or die. To harden off seedlings, take them outside to a sheltered, warm spot for one hour on the first day, then extend this by one hour a day over 10 days. Bring them inside at night. Wait until the last frosts have passed before planting seedlings outside.

Heel in

Heel in

If you need a temporary spot for a plant before you find its forever home, you can heel it in. Soak your plant in water, then find a shady spot and dig a hole or trench on an angle that is deep enough to accommodate the roots of the plant but will enable the plant canopy to easily rest on top of the ground. Fill the hole with soil and place a layer of mulch on top to retain moisture. Heeling a plant in is often a better option than keeping a plant in a pot where it may not have room for its roots to grow or get sufficient moisture. It is essential for bareroot fruit trees (trees that are not in a pot of soil) if you aren't planning to plant them in their permanent spot straight away. You can also heel in potted plants. Simply dig a trench, bury the pot and cover the top with soil and mulch.

Herbaceous

Herbaceous

You could never accuse a herbaceous plant of having a "wooden" personality as these plants are characterised by their lack of woody stems above ground. Anything with a soft, green stem can be described as herbaceous. This includes annuals and biennials, which don't require woody stems because they have short lives, dying back after they have set seed. Many perennials are herbaceous too, with some dying back above ground over winter and then sending up new growth in spring.

Hinuera stone

Hinuera stone

A natural volcanic stone quarried in the Waikato. Hinerua stone has a beautiful warm colouring to it, and is available as cut or split stone, offering a range of looks and uses. Hinuera stone is a local, natural and sustainable resource.

Humus

Humus

The black to brown, crumbly organic component of soil that is formed from decayed plant and animal matter. While humus is created naturally in the wild, compost becomes humus in its final stage. Humus is mostly carbon, can hold up to 90 per cent water and is rich in nutrients. Pronounced 'hu' as in 'human', the word 'humus' is derived from the Latin word for earth and 'human' is derived from the same root and means 'the earthly one'. A good reminder that we're part of nature, too.
Kaitiaki

Kaitiaki

A custodian, guardian. Someone who takes special care of people, plants, places.

Kaupapa

Kaupapa

A theme, topic, proposal and the values inherent in that purpose.

Agathis australis

Kauri

A native New Zealand forest giant, once prolific in the upper North Island.

Cenchrus clandestinus

Kikuyu

A creeping grass from Africa, kikuyu (Cenchrus clandestinus) was introduced to New Zealand by the Department of Agriculture in the 1920s. A century later, it is considered a pest plant, particularly in coastal areas. Drought and frost tolerant, it is a bane to revegetation programmes as it spreads quickly, its horizontal stolons (stems) growing as fast as 2.5cm a day in summer. It forms dense mats that smother any plants in its wake, sometimes climbing up to 2m high on other plants. Apart from removing it by hand, which needs to be done repeatedly once it rears its bright green blades and is only a temporary solution, dominating it with dense plantings of shrubby species can be effective in shading it out. Because of its drought-tolerant properties, it is included in some lawn seed mixes. More than half of farms in Northland are dominant in kikuyu and farmers have adapted their methods to try and manage it but also make use of its benefits, such as its drought tolerance and resistance to pests.

Parablechnum novae-zelandiae

Kiokio

A drooping fern often seen on banks. A great garden fern tolerating both shade and some sun.

木漏れ日

Komorebi

Komorebi is a beautiful Japanese term that refers to the magical and atmospheric way sunlight filters through the leaves of trees.
Lift & Divide

Lift & Divide

A method of increasing your plant stock for free, lifting and dividing involves digging up established perennial plants with a pointed shovel or garden fork and teasing apart the root ball to separate the individual plantlets. You can also slice the root ball into sections with a sharp spade or knife. These sections can then be replanted. Lifting and dividing also increases plant health and prevents clumps for becoming too large. It's best done when plants have finished flowering and are dormant, ie have died down above ground. Divide summer-flowering plants in autumn or wait until spring to divide frost-tender plants. Plants can be divided every three or four years or do it if they've lost vigour or if the centre of the plant has died out. Bulbs can be lifted and divided too. Dig them up when they're dormant, dry them out, then split the bulblets apart and store them in a dry, airy spot until autumn.

Loam

Loam

Containing equal amounts of silt and sand and a little less clay, loam is a free-draining, nutrient-dense soil and an excellent growing medium for plants. The large sand particles aerate the soil, the clay particles are rich in nutrients and the medium-sized silt particles join the two together, completing this soil dream team.
Cyathea medullaris

Māmaku

Māmaku, also know as the Black Tree Fern, is native New Zealand fern found from Manawatāwhi/Three Kings Island to Rakiura/Stewart Island in the South. It has long arching fronds and a dark black trunk and can grow to 20 metres tall.

Mauri

Mauri

Life force, vital essence. The essential quality or vital essence of an entity (e.g. an ecosystem).

Mulch

Mulch

Mulch comes from a Middle English word "molsh", meaning soft and moist, and just as soil isn't bare in nature - think of forest floors or tussock-covered swamplands - your soil shouldn't be left to dry out or wash away either. Mulch is a protective organic cover that insulates the soil below, locking in moisture in hot weather, suppressing weeds, providing decaying matter for microorganisms, adding nutrients to your soil and even improving its structure. Make sure you water deeply before adding your layer of mulch to avoid insulating in dryness. If you are after a natural looking organic mulch that will contribute to the health of the soil, we recommend Dalton's Mega Mulch, a forest floor mulch that can be ordered and delivered by the cubic metre, a great way to avoid purchasing multiple plastic bags.
Paradise stone

Paradise stone

An oceanic schist from Paradise Quarry in Whangarei, Northland. Technically a sedimentary limestone, each line that is clearly displayed in the stone, is essentially a new layer of 'what was once ocean floor' 30 million years ago when Whangarei was a giant tropical lagoon. Paradise stone is a local resource; with a high level of finish, and a relatively affordable and sustainable material when compared with concrete.

PB

PB

PB, which stands for 'pint bags', are black polythene bags that plants are propagated and often sold in. They come in a range of sizes: PB1 holds 1 pint of soil (or approximately 600ml). The PB number can be multiplied by 0.6 to calculate the approximate number of litres of soil a bag can hold, eg PB3 holds 2L of soil. The largest bag available is PB95, which holds 50L of soil. When transplanting a plant that has been grown in a PB bag into the garden, try and remove the bag without breaking it so you reuse it to grow something else in.

Perennial

Perennial

A plant which lives more than two years. Also used when referring to a broad category of plants for garden use which are often long-lived, non-woody, flowering plants.

Permaculture

Permaculture

The term 'permaculture' was first used by Australians David Holmgreen and Bill Mollison in 1978 to describe 'permanent agriculture', a multi-disciplinary design strategy for integrated natural systems. Permaculture is guided by three main principles: earth care, people care and fair share. Earth care prioritises soil health and care for all living systems including how our wider choices, such as way our clothes or manufactured or the emissions from our car, impact on the environment. People care is based on the idea that communities are stronger when we support one another and that the goal of creating sustainable human environments is more achievable when shared. Fair share advocates that any surplus should be shared and nothing should go to waste. Permaculture gardens replicate natural self-sustaining ecosystems. They vary greatly and can exist in rural or highly urban environments, but some general methods include observing the land for a year before planting so you can see how it changes throughout the seasons; mulching the soil so it's never bare; stacking plants in the same way they grow in the forest, from canopy trees down to shrubs, herbaceous plants and groundcovers; maximising space by growing plants vertically; companion planting to make plants more resilient to pests and diseases; and conserving rain water.

Asplenium bulbiferum

Pikopiko

Commonly known as Hen & Chicken fern, Pikopiko is a famous native fern with beautiful fresh green fronds. A species found on the ground-layer of native bush, especially in high rainfall areas, Pikopiko is a wonderful fern for moist, shady spots in the garden. Pikoipiko can reproduce via bulbils which are tiny baby ferns that grow on the adult fronds, when they reach 5cm in length they drop to the ground and take root in moist soil.

Planting proud

Planting proud

If your soil is clay and takes a long time to drain and/or you're unable to dig a sufficiently deep hole, plant trees and shrubs on a small raised mound above the soil level. This improves drainage by giving plant roots access to oxygen as well as water. It also means that you won't need to add additional topsoil once the soil settles into the planting hole after watering. Dig a planting hole as deep as your container and twice its width. Fill the hole with topsoil, sheep pellets and compost, then add more of this mixture to create your mound. It can be up to 25cm high for woody shrubs and trees or just a few centimetres above the soil for herbaceous plants. Make sure you stake trees after planting, so their trunks won't snap in the wind. Put two stakes into the ground on either side of the tree and secure the trunk to the stakes with soft, bendy ties.

Propagate

Propagate

Essentially, propagation is the activity of growing plants. There are various methods of propagation, which include sowing seeds, taking cuttings, lifting and dividing perennials and grafting fruit trees.
Revegetation

Revegetation

Often used to describe planting projects where areas of barren or weedy land will be planted with species endemic to the area. Revegetation across farmland and along rivers and streams has increased dramatically in recent years as an initiative to reduce greenhouse gases and to clean up waterways.

Root soak

Root soak

The best way to ensure that your plant has a sufficient first drink is to root soak before planting it. Lower your plant while still in it's pot into a bucket or wheelbarrow filled with water - we recommend also adding liquid fertiliser to the water to feed the roots with beneficial microbes - and submerge until the bubbles have ceased.

Rootbound

Rootbound

If a plant has been in a pot for a long time it may become rootbound with the roots tightly coiled around each other. If you remove a plant from its pot to plant into the garden and find it is rootbound, use your fingers to tease some of them loose. Plants can also remain or become rootbound once they are planted if they are sitting in dense clay soil, meaning the roots cannot become established by reaching lower down to the cooler, damper regions of the soil. In order to avoid this use gympsum before planting, as this helps aerate the clay particles so the roots can reach deeper.
Self-seed

Self-seed

A form of reproduction to continue the existence of their species, after flowering and/or fruiting, plants will disperse their seeds before dying, essentially planting the next generation. If you leave annual plants, such as nigella, calendula, cosmos or cleome, to form seed heads instead of tidying them away once they've finished flowering, the following spring you'll be rewarded by a new generation of plants popping up without any effort on your behalf.

Soil pH

Soil pH

The measure of a soil's acidity or alkalinity. The scale ranges from pH0, the highest level of acidity to pH14, the highest level of alkalinity. Soil that is smack bang in the middle with a pH of 7 is considered neutral. Soils in New Zealand generally tend to be slightly acidic, with a range of pH5–7. Different plants have their own optimum soil conditions, however fewer nutrients are available to plants in highly acidic soils. You can alter a soil's pH by adding lime to make soil more alkaline or sulphur to make it acidic. Hydrangeas can turn pink in alkaline soil or blue in acidic soil. Aluminium sulphate is often sold as a hydrangea blueing agent to increase soil acidity. Brassicas (cabbages, broccoli, cauliflower and kale) generally prefer an alkaline soil while azaleas, rhododendrons, camellias, daphne and blueberries thrive in acidic soils. You can increase the pH of your soil naturally by adding lime, wood ash and crush shelled to your compost. Soil acidity kits and electronic pH meters are available from garden centres if you want to find out your soil's pH.

Soil prep

Soil prep

Healthy soil is the key to healthy plant growth yet often we become so focused on the plants that nurturing our soil is not our main priority. Good soil is teeming with organisms that are busy transforming decaying organic matter into minerals and nutrients that feed your plants from the roots up. It should crumble in your hands but still be moist to the touch. Add nutrients to your soil before planting by digging in layers of organic compost, sheep pellets, leaf litter or gyspum for clay soils. Green crops or sheet mulching are also great methods for improving soil. Areas with depleted soils from construction or clearing of weeds or kikuyu may require additional layers of garden mix and/or topsoil to provide friable soil to plant into.
Cordyline australis

Tī kouka

An iconic native, the cabbage tree has distinctive narrow fronds which can be up to 1m in length. Tī kouka have faced steep decline in recent years, dying in great numbers due to a parasitic organism called a phytoplasma. There is still no cure, so planting young tī kouka to replace the dying populations is the best option for safeguarding tī kouka in New Zealand. Planting cabbage trees in gardens and land restoration projects will play an important role in maintaining the tī kouka population in years to come.

Topsoil

Topsoil

Topsoil is necessary to add back to your garden if the top layer of soil has been cleared due to construction or lawn removal, exposing the subsoil below which is not suitable for planting directly into. Topsoil is essentially just a top layer, so avoid filling a large depth of garden using only topsoil as it can be more dry and barren than your plants deserve. In this instance use garden mix to supply the plants with rich, healthy nutrients. See 'Garden mix', 'Compost' and 'Mulch'.

Tuber

Tuber

A tuber is a fleshy underground stem - a plants storage system, similar to a bulb - with new growth developing from the buds or 'eyes' on the tuber's scaled surface. Tubers expand in size during the plants growing season, ballooning secretly underground. In some areas tubers will need to be lifted and stored, but they often will lay in the soil dormant over Winter, to spring forth with renewed vigour the next season. Well known plants grown from tubers are potatoes and Jerusalem artichokes. Dahlia's tuberous roots are commonly referred to as tubers.
Winter dormant

Winter dormant

Many perennials have an innate cycle that means that when temperatures start to drop and days are shorter, they go into hibernation mode. Rather than expending energy growing, these plants will often die back, with a period of dormancy or arrested growth. A common misunderstanding is that a perennial plant has died, but in fact it is simply biding its time for conditions to become more favourable, with new growth sprouting fourth in Spring. For more information see: Perennial & Annual.

Woodland

Woodland

A woodland is a an area with cool, dappled light that filters through deciduous trees. The seasonality of the trees and the sheltered nature of the forest floor provides growing conditions for understory plants to thrive. A woodland garden is considered to have much seasonal change due to the life cycle of the trees above - their leaf drop, flowering and new growth - with perennials, bulbs, ferns and other shade tolerant shrubs occupying the rich understory below.