A garden to enjoy
— Remuera, Auckland
Inspiration for this project was drawn from the architecture of the house with special elements added to give this garden a unique character and a sense of timelessness. The use of custom ironwork, natural stone and brick walls blur the lines between old and new and unify the house and the landscape together.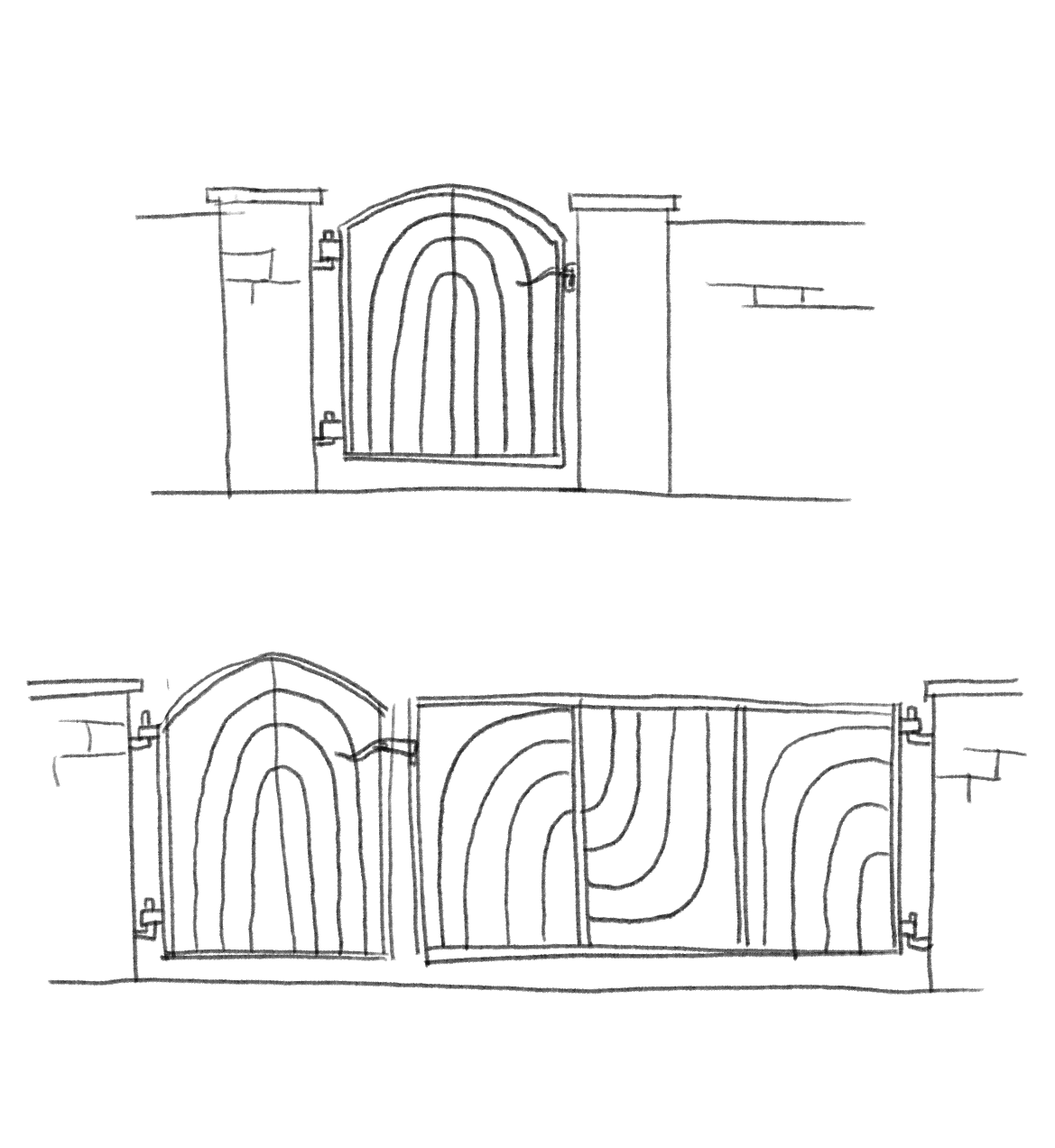 Spaces within the garden provide areas to enjoy the sun, relax in the shade, sit in the morning and entertain in the evening.
Ambling pathways wind through seasonal planting for slow, meditative journeys throughout the garden, inviting wanderers to stop and smell the roses.
Round concrete troughs are utilised as an inventive raised vegetable bed solution for generous productive garden space in a confined area. Herbs and perennial culinary plants surround a soft gravel court, pleasantly scenting the potager on a warm sunny day.
Planting is varied and eclectic, with flowering perennials, small ornamental trees, edibles and natives, creating an immersive garden with special moments throughout the seasons.
Project Details
Key Plants
Alchemilla mollis, Anemone japonica, Centranthus ruber 'Alba', Cercis 'Forest Pansy', Delphinium 'Cobalt Dreams', Digitalis, Euphorbia wulfenii, Felicia amelloides, Fraxinus griffithii, Geranium 'Rozanne', Lobelia angulata (Panakenake), Primula veris, Pulmonaria, Viola odorata,
Location
Remuera,
Auckland,
New Zealand
Designers
Construction
Gardens of Evan